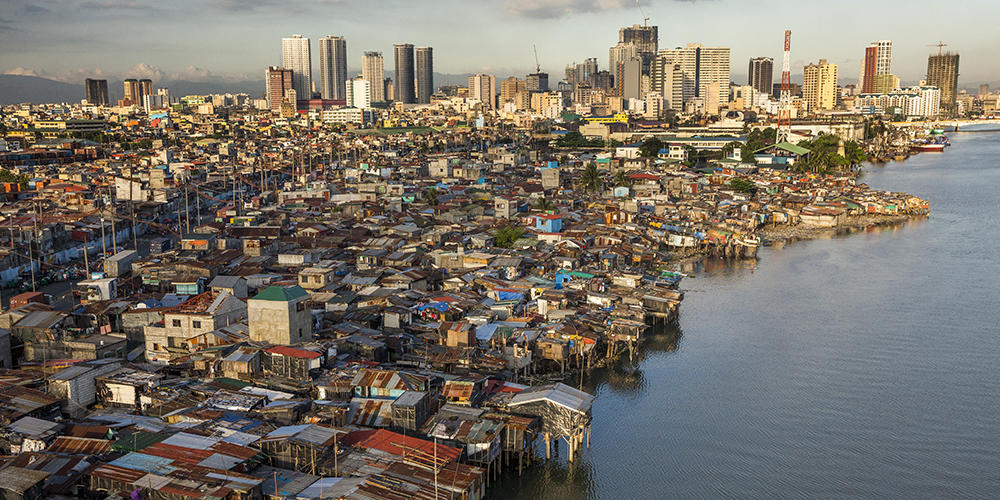 Urbanization in Asia
source:
George Steinmetz/Getty Images
This resource introduces students to an issue that has profoundly impacted hundreds of millions of people: the urbanization and migration of people in Asia, both from rural to urban areas and from small towns and cities to "mega cities." 
The PDF available on this page includes launch activities, lesson challenges, briefing sheets with maps and graphs for 10 Asian countries, a case study on China, and all required activity and assessment sheets. Below, you will find image sets and links to videos incorporated into the lessons. To view all of the lesson materials included in this module, please visit our teacher resources section at the bottom of this page. 
These materials support the British Columbia (BC) Social Studies curriculum for Grade 6, which focuses on Global Issues and Governance.
Feedback Requested 
The Asia Pacific Curriculum project team would appreciate your feedback to help improve the design of our teacher resources. The first 10 eligible teachers who provide feedback on this teaching resource will be eligible to receive a $10 gift card.1 For full details, please visit our survey link at: http://bit.ly/AsiaCurriculumSurvey.
1 Eligible teachers include any current grade 6 and grade 9 social studies teachers in the province of British Columbia. 
Teacher Resources
Overview
Registration Info
Lesson Materials
Contact us
Overview
We invite teachers to share ideas for using these materials in the classroom, especially how they can be used to build the curricular competencies that are prioritized in the new B.C. curriculum.
By registering with us, you will be able to access the for-teachers-only bulletin board. Registration will also allow us to send you notifications as new materials are added, and existing materials are updated and expanded.
When the B.C. Grades 10-12 social studies curricula become finalized, we will post assessment and activity options, developed by B.C. educators, for these various topics.
For the sign in/register section:
Please register below to access the teachers' bulletin board, and to receive updates on new materials.
Sign-in/Register
Registration Info
We want parts of this section to be secure and accessible to teachers only. If you'd like to access to all parts of the Teacher Resources, please sign-in or register now.
Sign-in/Register
Lesson materials