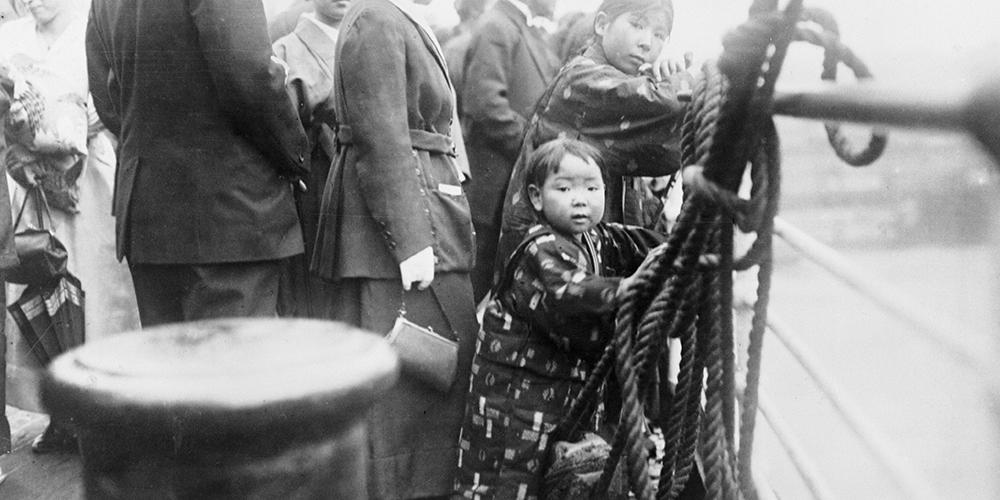 Asian Migration in the 19th and Early 20th Centuries
source:
Bettmann/Contributor/Getty Images
This resource introduces students to global demographic shifts during the 19th and early 20th centuries, specifically patterns of migration from Asia to Canada. 
To access the full package, see the Teacher Resources section below or click on the Download as PDF button above.
This package includes:
launch activities
lesson challenges
briefing sheets
a case study on Chinese and Indian migration to Malaya
all required activity and assessment sheets
These materials support the British Columbia (BC) Social Studies curriculum for Grade 9, which focuses on world events from 1750-1919. They were developed with support from the Critical Thinking Consortium.
 
Teacher Resources
Overview
Registration Info
Lesson Materials
Contact us
Overview
We invite teachers to share ideas for using these materials in the classroom, especially how they can be used to build the curricular competencies that are prioritized in the new B.C. curriculum.
By registering with us, you will be able to access the for-teachers-only bulletin board. Registration will also allow us to send you notifications as new materials are added, and existing materials are updated and expanded.
For the sign in/register section:
Please register below to access the teachers' bulletin board, and to receive updates on new materials.
Sign-in/Register
Registration Info
We want parts of this section to be secure and accessible to teachers only. If you'd like to access to all parts of the Teacher Resources, please sign-in or register now.
Sign-in/Register