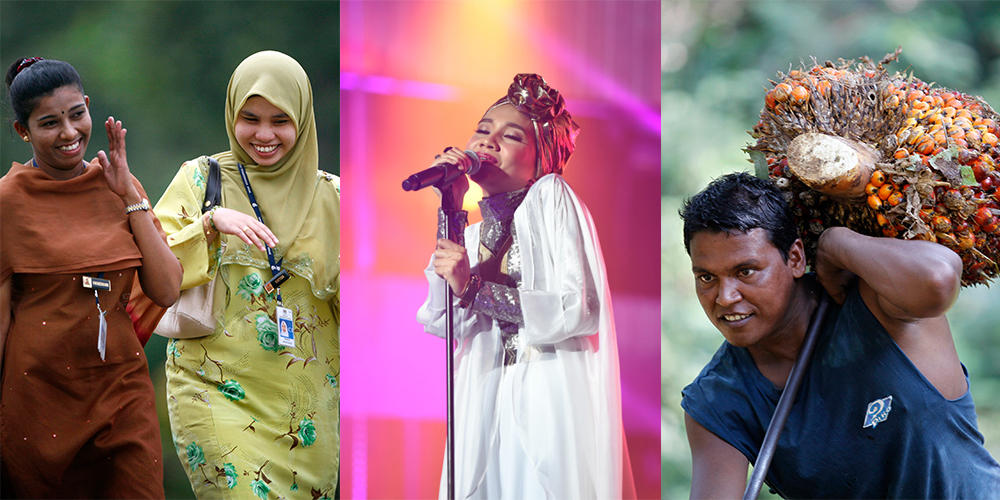 Asia Profiles: Malaysia
source:
REUTERS/Bazuki Muhammad, Kristian Dowling/Getty Images, REUTERS/Bazuki Muhammad
Malaysia is an ethnically and religiously diverse country split between mainland and maritime Southeast Asia. It is a major producer of the world's palm oil (pictured above, right), an ingredient in many products we consume every day.
It is also the home of Yuna (above, centre), arguably Malaysia's hottest recording artist. Her first Billboard chart hit was "Crush," which features Usher.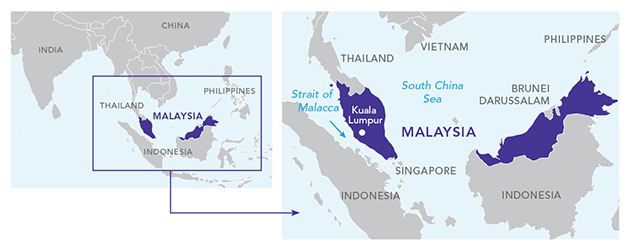 Map 1: Malaysia.
Basic Facts
Population: 30,513,848 (percentage under 25 years: 45%)
Life Expectancy: 75 years
Literacy Rate (age 15 and over can read & write): 95%
Official and Major Language(s): Bahasa Malaysia (official), English, Chinese (Cantonese, Mandarin, Hokkien, Hakka, Hainan, Foochow), Tamil, Telugu, Malayalam, Punjabi, Thai
Type of government: Constitutional monarchy, parliamentary democracy
Current leader: Prime Minister Mahathir Mohamad
Economy
GDP: C$392.75 billion
GDP per capita: C$12,404
Currency: Ringgit
Exports: semiconductors and electronic equipment, palm oil, petroleum and liquefied natural gas, wood and wood products, palm oil, rubber, textiles, chemicals, solar panels
Imports: electronics, machinery, petroleum products, plastics, vehicles, iron and steel products, chemicals
Updated July 2017
Multi-Ethnic Malaysia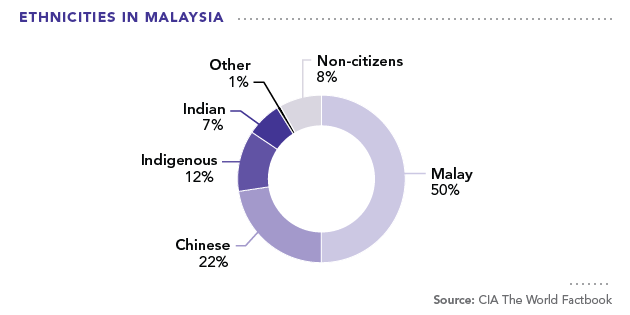 Figure 3: Ethnicities in Malaysia
Malaysia is very ethnically diverse, with people of Malay, Chinese, Indian, and Indigenous heritage. Malays refer to themselves as "bumiputera," meaning "sons of the soil," because they inhabited the territory before the arrival of the Chinese and Indians during the colonial period. But the Malays are not the only group that is 'indigenous' to Malaysia: a group collectively known as the Orang Asli (a term that means "original" or "first" people in the Malay language) includes approximately 150,000 people from 18 different ethnic groups who many believe pre-date the Malays.
In 1957, decolonization left political power in Malay hands, while the Chinese had more economic power. This tension that came to a boil in 1969, when a four-day race riot left between 100 and 600 people dead, most of them Chinese (estimates vary depending on who you ask). 
In 1970, the Malaysian government launched an affirmative action policy called the New Economic Policy (NEP), citing the need to give Malays the chance to 'catch up.' The NEP gave Malays preference in university admissions and government jobs.
But after more than 45 years, many non-Malays are frustrated that such preferences still exist. Some in the government agree that it may be time to end the policy, but they worry that doing so will alienate the large Malay population.
Malaysia's Disappearing Forests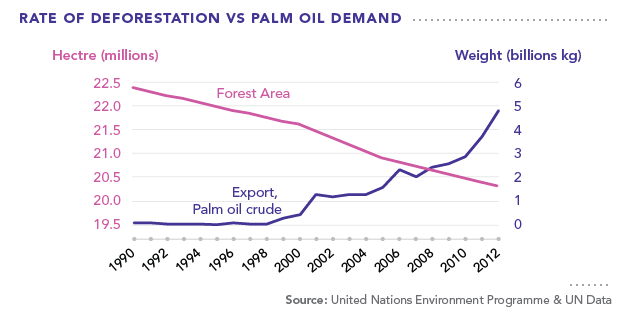 Figure 2: Rate of deforestation vs palm oil demand.
Chocolate—along with soap, cereal, cookies, ice cream, cosmetics, dog food, and other daily products—often contains palm oil, Malaysia's second-largest export. The spread of palm oil plantations is at the heart of several related controversies. One is that they are causing serious deforestation and a loss of natural carbon storage. They are also resulting in a loss of habitat for endangered and vulnerable species such as orangutans, Sumatran rhinos, clouded leopards, and pygmy elephants. And not least of all, many of these plantations have displaced Malaysia's indigenous people, known collectively as Orang Asli, cutting the cultural and spiritual connection they have to their ancestral lands.
Many large companies, including Nestle, Hershey, and Krispy Kreme, have pledged to purchase palm oil only from sellers that do not contribute to further deforestation. Fortunately, the Roundtable on Sustainable Palm Oil (RSPO) is trying to help with this (see links below). But consumers outside of Malaysia must still do their part to make informed choices.
Malaysia's Economy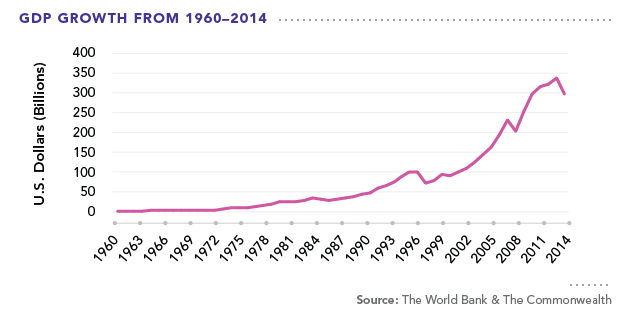 Figure 3: GDP growth from 1960-2014.
Malaysia has one of Southeast Asia's strongest economies. In the past, it relied on the export of natural resources such as tin, rubber, and palm oil. While these are still an important part of the country's economy, in the 1980s and 1990s, Malaysia began to shift its focus to manufacturing, electronics, and cars for export. Today, it has a balanced economy and is a leading exporter of electrical appliances, electronic parts and components, natural gas, and palm oil. 
In 1997, Malaysia was one of the countries hit by the Asian Financial Crisis. The crisis shrank its economy by 7.4 per cent the following year, but it rebounded relatively quickly. Now, Malaysia's goal is to reach industrialized-country status by 2020. It plans to do this by focusing its economy on advanced materials, biotechnology, energy technologies, automated manufacturing, and internet technologies (IT). 
Malaysia has also narrowed its inequality gap. In 1969 (the year of the Race Riots), its Gini-coefficient—the measurement often used to determine the extent of a country's inequality—was 0.531. In 2014, the Gini-coefficient was 0.401. But others point to more troubling signs for Malaysia's economy, namely, the government's refusal to abandon the New Economic Policy supporting affirmative action for Malays. They say that it is encouraging 'brain drain' among the country's Chinese and Indians who leave the country because they feel their talents could be better appreciated and rewarded elsewhere.
In the News
Multi-Ethnic Malaysia
Malaysia's Disappearing Forest
Malaysia's Economy
Audio
How are you?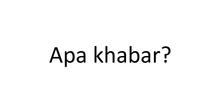 Thank you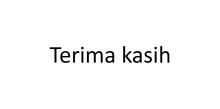 The feeling of love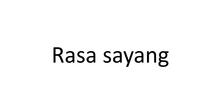 Good bye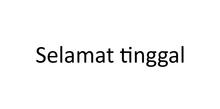 Teacher Resources
Overview
Registration Info
Teacher's Guides
Contact us
Overview
We invite teachers to share ideas for using these materials in the classroom, especially how they can be used to build the curricular competencies that are prioritized in the new B.C. curriculum.
By registering with us, you will be able to access the for-teachers-only bulletin board. Registration will also allow us to send you notifications as new materials are added, and existing materials are updated and expanded.
For the sign in/register section:
Please register below to access the teachers' bulletin board, and to receive updates on new materials.
Sign-in/Register
Registration Info
We want parts of this section to be secure and accessible to teachers only. If you'd like to access to all parts of the Teacher Resources, please sign-in or register now.
Sign-in/Register